Tragedy strikes Indore temple as stepwell collapse claims 35 lives; search and rescue efforts continue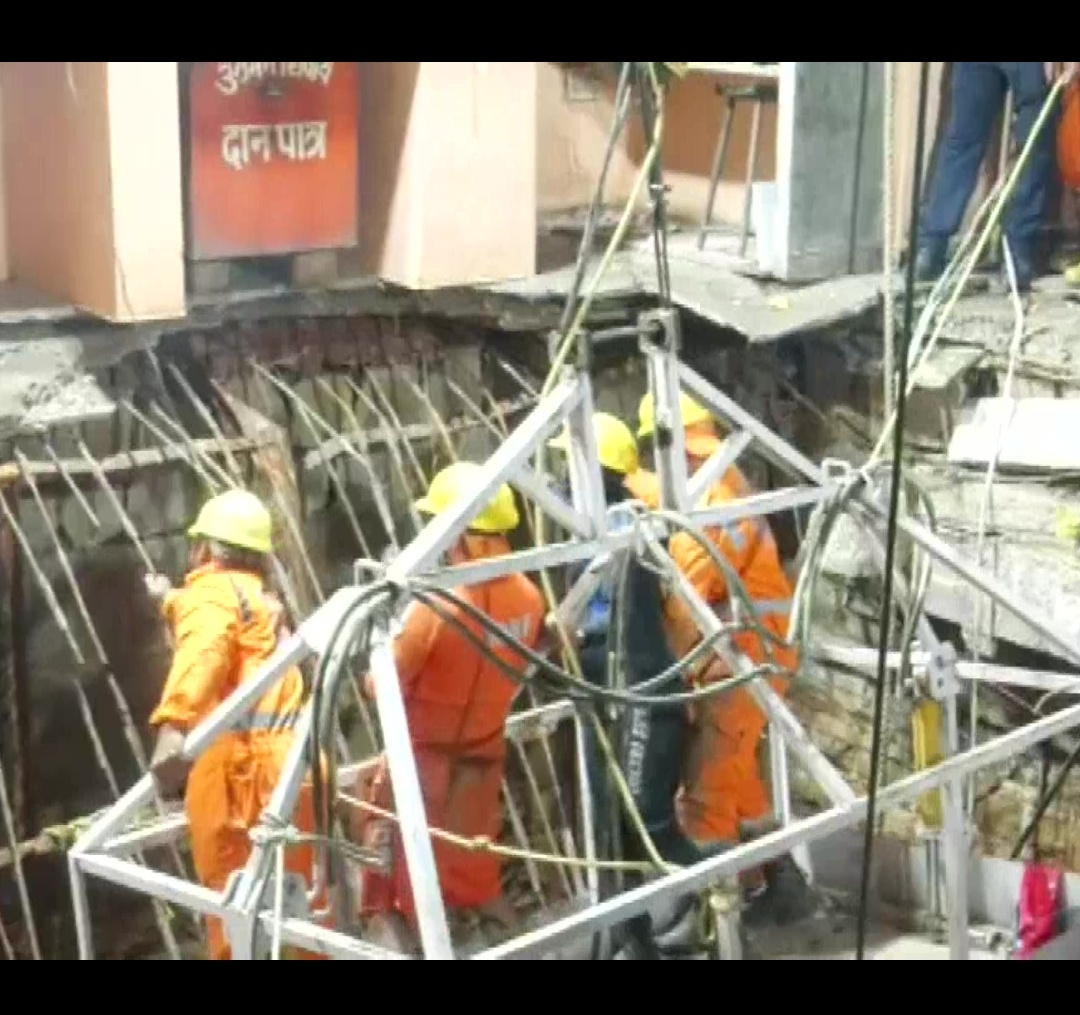 The death toll in the Indore temple stepwell collapse incident has increased to 35, Indore Collector Dr Ilayaraja T said told media. "Total of 35 people died, one missing and 14 people have been rescued.
Two people returned home safely after getting treatment. The search operation to trace persons reported missing is underway," Indore Collector said.
"The 18 hours long rescue operation started at around 12:30 on Thursday, and is still ongoing," he added.
According to officials, a team of 70 army personnel along with NDRF and SDRF are engaged in the operation. They are engaged in de-watering the stepwell and continue their search for people reported missing after the incident.
"The process of de-watering is being carried out. Chief Minister is monitoring the situation continuously. We have also spoken regarding the movement of the Army. A small team has been moved to the location. NDRF is working too," Indore Collector Dr Ilayaraja T had earlier said while speaking to the media.
In a tragic incident, the death toll has risen to 35 after a stepwell collapsed at a temple in Indore. The mishap occurred during a religious ceremony, leaving many injured and stranded. Rescue efforts are still ongoing as authorities race against time to locate any survivors.
The incident has sent shockwaves throughout the region, with eyewitnesses recounting the chaotic scenes of people running for their lives. The collapse has been attributed to the age and deterioration of the structure, raising concerns about the safety of other ancient monuments in the area.
Officials have expressed their condolences to the families of the deceased and assured the public that every effort is being made to rescue those who may still be trapped under the rubble. The tragedy serves as a grim reminder of the importance of ensuring the upkeep and maintenance of historical landmarks for the safety of visitors and worshippers alike.1 / 1